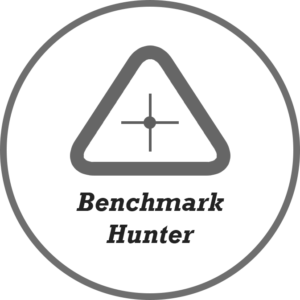 Channel Marker Media, LLC ("us", "we", "developer(s)", or "our") operates Benchmark Hunter (the "App"). This page informs you of our policies regarding the collection, use and disclosure of Personal Information we receive from users of the App.
Information Collection And Use
Benchmark Hunter does not collect or store Personal Information or Identifying Information. Due to the purpose and nature of the App, the App will request your precise GPS location from your device. This data is never sent, collected, or stored at any time by the Developers, or the App. Your location data is only used to perform necessary functions of the App and is never used for any other purpose.
Apple's ID for Advertisers (IDFA): The App requests IDFA permission because the data processor used by the App includes code for the Facebook SDK and Branch SDK. No code from these SDKs are actually executed by the App. No data is collected, stored, or processed by these SDKs.
Changes To This Privacy Policy
This Privacy Policy is effective as of 10/20/2021 and will remain in effect except with respect to any changes in its provisions in the future, which will be in effect immediately after being posted on this page and in the App.
We reserve the right to update or change our Privacy Policy at any time and you should check this Privacy Policy periodically. Your continued use of the App after we post any modifications to the Privacy Policy on this page will constitute your acknowledgment of the modifications and your consent to abide and be bound by the modified Privacy Policy.
If we make any material changes to this Privacy Policy, we will notify you by placing a prominent notice in the App.
Your Right to Have Your Personal Information Identified and Removed
The App currently does not collect or store your personal information. If, in the future, and after notification, the App begins collecting and/or storing personal information, you have the right to contact us to request a copy of the personal information stored. You also have the right to have your personal information removed entirely at any time and without reason.
Contact Us
If you have any questions about this Privacy Policy, or to request a copy of your information, or request removal of your information, please contact us at our principal office email address: info@channelmarkermedia.com, phone number 252-499-0102, or principal office mailing address of PO Box 1767, Morehead City, NC 28557.